Specials will be updated regularly:
Check back regularly as we will be offering some great deals found only on this page.
Class Specials:
Open Water/ Nitrox
We have created a great bundle for those that would like to not only get Open Water Certified as a scuba diver but also to get Nitrox certified.
Typically divers opt to dive a gas called Nitrox while on vacation instead of typical air given the safety factor Nitrox affords divers.
Open Water Class:$429 (SSI)Nitrox Class:$215You cost for both is:$585
a savings of $59.


(Must sign up for both classes at the same time)
Drysuit
Now is a perfect time to try one out. If you purchase a drysuit within 30 days of taking your class, your class costs will apply towards the purchase price.
Already familiar with drysuits but perhaps want to try one out? We have Whites Fusion suits in our rental program.
Rental costs:
Drysuits: MUST BE DRYSUIT CERTIFIED
Daily Drysuit - $30 per day (24 hour period); billed in 1 day increments
3 Day Drysuit - $75 per 3 days (72 hour period); billed in 1 day increments after 72 hours
7 Day Drysuit - $140 per 7 days (168 hour period); billed in 1 day increments after 168 hours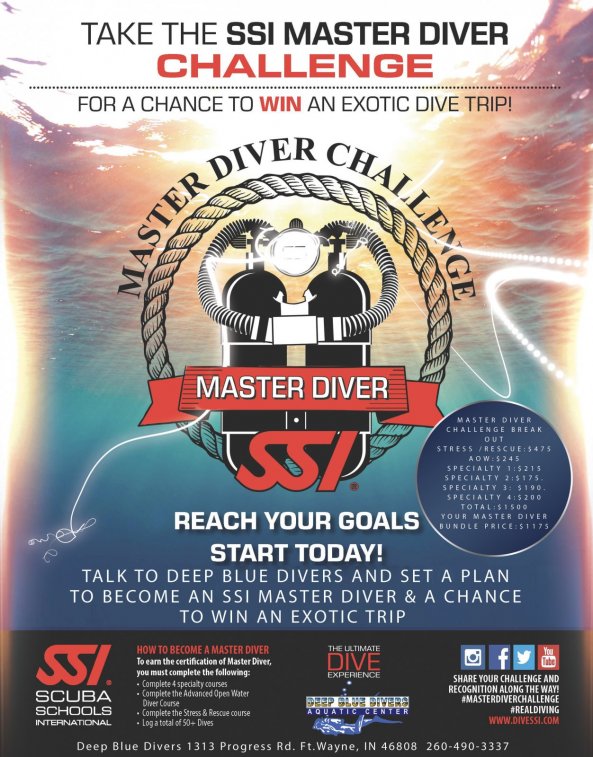 Do you have gear you would like to sell?
We are making spaces available for $100 each.
Contact Deep Blue Divers for more info.
Great Deals on Aqua Lung & Apeks Gear Bundles...More bundles coming shortly
click on thumbnail for larger image